If you're ready to go beyond the standard 'geek fare' the mainstream dog training industry is providing, join me for Sunday Seminars. We'll take deep dives into how we use behavior analysis to assess behavior challenges and design humane interventions. All content reflects the evidence based study of behavior and recommends the use of veterinary medicine when therapies are required outside of the purview of training.
Introduction to Applied Behavior Analysis for Animal Trainers
Science is one of our most powerful and useful tools for finding solutions for many problems, including challenging behavior. This webinar will introduce you to the science used by professional animal trainers to effectively, efficiently and humanely teach new skills, end unwanted behaviors and improve relationships between animals and their caregivers.
For anyone who wants more information about how to train, and how to navigate through the endless stream of training methods, practices, techniques and devices being marketed to owners and trainers.
2 CEUs for CPDTs
$24.99
Dates pending
Discount available for Patreon Subscribers
How To Stop Using Corrections When Training & Why You Should Be Trying To
The ability to identify when training is working because it is aversive is critically important when working with any dog, but especially fearful, anxious, aggressive or reactive ones. Being able to use alternatives to aversive control helps to minimize the risks of escalating unwanted behaviors.
You will learn about the risks of using commonly applied training practices such as response blocking and escape extinction.
$24.99
Dates pending
Discount available for Patreon Subscribers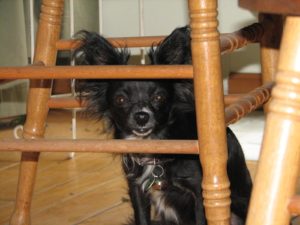 How To Get Started With Extremely Fearful Dogs
Whether a fearful dog's behavior is inhibited or aggressive, understanding how to get started with them is critical. In this webinar you'll learn about how to think about, plan and get started training dogs struggling with debilitating fear. We will specifically address how to work with dogs who are 'not motivated by food'.
2 CEUs CPDT
$24.99
Dates Pending
Discount available for Patreon Subscribers
Fear, Aggression, Reactivity, Inhibition: How To Train When Challenging Behaviors Are Present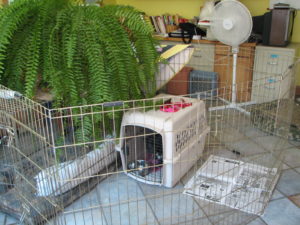 To minimize the need for restraint, force or the use of aversives in training, understanding how to successfully manage the training environment is key. This seminar is appropriate for trainers who want to improve their understanding of the teaching environment and best practices for maximizing success with their clients.
$24.99
Dates pending
Discount available for Patreon Subscribers
Understanding Fear in Pet Dogs
This is an essential seminar for pet owners,  foster caregivers, rescue groups and novice trainers who are new to working with fear-based challenging behavior. This may include both dogs who are extremely inhibited or who display aggression or reactivity.
This is the foundation information you need to begin to think about fear-based behavior challenges. We'll address the misinformation and mythology about dog behavior that has flooded social media, and creates impediments to our progress with this vulnerable population of dogs.
$24.99
Dates pending
Discount available for Patreon Subscribers
RECORDED WEBINARS AVAILABLE ON DEMAND