Sit. Down. Come. Stay. Don't jump. Stop pulling. Stop barking. Stop growling. Stop running away. Quit hiding. Chill out. Be quiet. Be good. Behave.
In person training services are available in Brattleboro VT and surrounding areas. Online and phone consultations are also available.
Debbie specializes in working with dogs struggling with fear based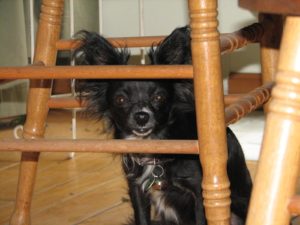 behavior challenges, and their owners. She also trains dogs who are not fearful, shy, anxious or reactive. If you are looking for private in-home training for dogs of any age or breed, or need the skills of a professional trainer who can work with challenging behaviors that are due to fear or reactivity, Debbie is also available for phone, Skype or Facetime consultations.
Dog training has changed a lot since many of the trainers working in the industry first learned how to train. Many of the misunderstandings and misconceptions about how dogs learn and what we need to do to them to teach them, persist. Terms like pack leader, pack energy, alpha, dominance, and balanced are used to describe how, what or why a trainer does something to a dog in order to change the way they behave. These terms and trainers who use them are red flags that indicate a trainer may be using methods, techniques or strategies that pose risks to a dog and may have negative impacts on their behavior in the future.
Debbie is a Certified Professional Dog Trainer (CPDT-KA) and has studied and trained with experts in
the field of animal and dog training including Bob Bailey and Jean Donaldson. She also works with children with autism and is studying to become a Registered Behavior Technician. She trains dogs without using force, fear, or pain.
For more information