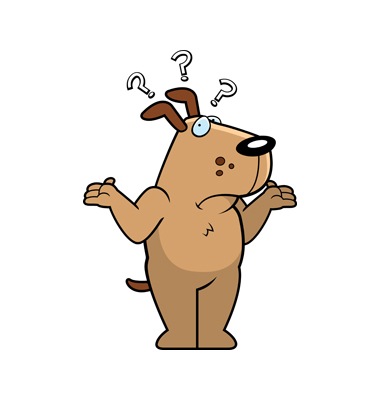 The dog training industry may be among the few professions in which people with a lack of understanding and limited or no education are glorified, even given their own TV shows, while those who have chosen to become educated are held up for ridicule. Heaven forbid you know a few big words and have the temerity (temerity: excessive confidence or boldness; audacity) to use them. Chefs probably have a deeper and broader understanding of the science of cooking than many dog trainers have of learning.
Imagine sitting around with a group of pilots and one saying with a sneer, "I don't know what all this wind sheer and lift is you're all going on about, I just fly the damn plane," and the other pilots raising their glasses in a toast and high fiving. Or a physician boasting that they're not even sure what blood pressure is, they just take out the damn appendix. How about hiring an electrician who admits to not fully comprehending (comprehending: understanding) what amps and voltage refer to and just wires the damn house.
Over a decade ago when I first began my search in earnest to try to find out how to train an extremely fearful dog I was discouraged to find how limited, and too often wrong, the information was. The discovery that dog training is based on a science, with principles and laws that are supported by mathematical formulas, and decades of research, came as a relief. Finally I could quit mucking around and could get down to the business of helping a vulnerable dog learn to navigate the world he was living in.
Dogs who do not do what someone wants them to do are called disobedient, stubborn, or even stupid. They are labeled as "lacking in impulse control." Instead of trainers looking at what they are doing and realizing that they are not making it clear to the dog what they should do, when they should do it, how long they should do it and why they should do it, trainers blame the animal. They don't know there is a big picture and that the laws of behavior and principles of learning, when applied properly, can make it more likely the dog will be successful, along with feeling less fear, stress or anxiety. I assume these trainers don't know there is a big picture, a science to refer to, because what professional would turn their nose up at learning more about what they do or would go out of their way to criticize those who do? Apparently that would be some dog training professionals, who revert to the tactics of the cool kids in high school finding ways to disparage (disparage: regard or represent as being of little worth) the kids who read, knowing that the rest of the herd will look on, nod their head and snicker.
Ignorance is only useful when it compels us to seek more information. Otherwise it's just stupidity, and there's nothing admirable about that. Dogs deserve better. All animals deserve better from us. The next time someone boasts of their ignorance and their proud refusal to do anything to change it, don't turn them into heroes, and you don't have to give them your damn money.