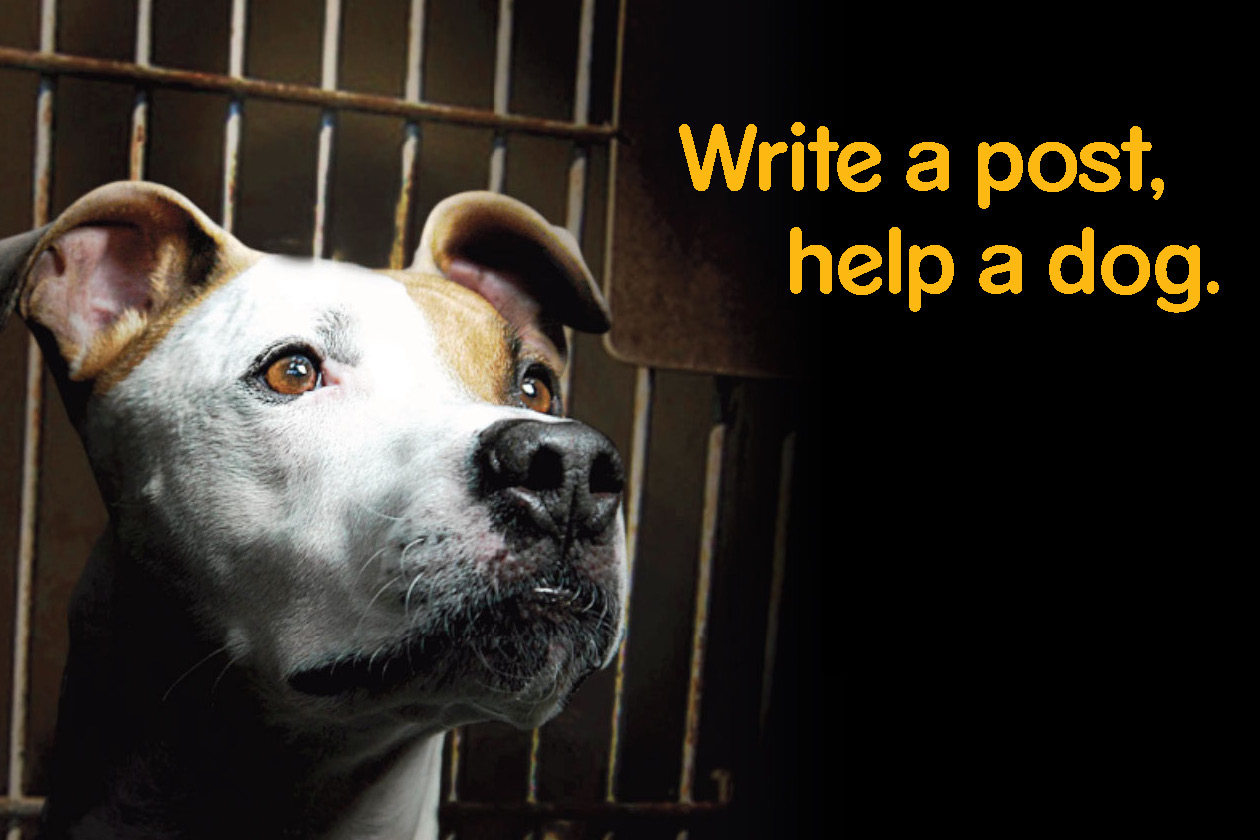 I was one of 7 bloggers sponsored by Pedigree to attend the BlogPaws conference this year near Washington DC. I am not sure how many bloggers I am among who are stuck in DC due to hurricane Irene.
BlogPaws is an event I look forward to more and more. I have the opportunity to meet my twitter and Facebook friends and I always go home with a few tricks & tidbits about websites, blogging and social media. That pales in comparison with the energy and inspiration I get from learning about and meeting people who are doing incredible things to benefit animal welfare. It's humbling.
In return for the opportunity to attend BlogPaws I am asked to share information about the Pedigree Foundation's annual Writer a Post Help a Dog campaign, running through September 3. For every post written that mentions the Pedigree Foundation, a non-profit formed to help support shelters and promote the welfare of animals, 20 pounds of Pedigree dog food will be donated to feed shelter dogs, up to 10,000lbs of food. There. That was easy.
I am not a product reviewer. I blog about fearful dogs. I appreciate being given the opportunity to attend an event where I can share my mission, to educate people about the most effective and humane ways to work with fearful dogs. I worked up the nerve and handed several copies of my book to the tattooed, black Tshirt wearing guys of the reality TV show Rescue Ink. I shared it with Mike Arms of the Helen Woodward Animal Center and Krissie Newman, wife of Nascar driver Ryan Newman, who is devoted to the cause of animal welfare including humane education for children. This kind of self promotion doesn't come easy to me, but I decided I'd be a fool not to take advantage of the opportunity to do it. It's not me I'm selling, it's the information which I think will help save lives. Fearful dogs are at a huge risk of behaving aggressively. Aggressive dogs are at a huge risk of being killed at shelters or being given up by their owners.
If you blog and write a post mentioning the Pedigree Foundation another 20lbs of food will be donated to feed dogs living in shelters. If you are involved with a shelter and would like to apply for a grant from the foundation, you'll find information on their site. If you do write a post and want to share it in the blog hop simply click on this linky tools link, and add your post to the list.